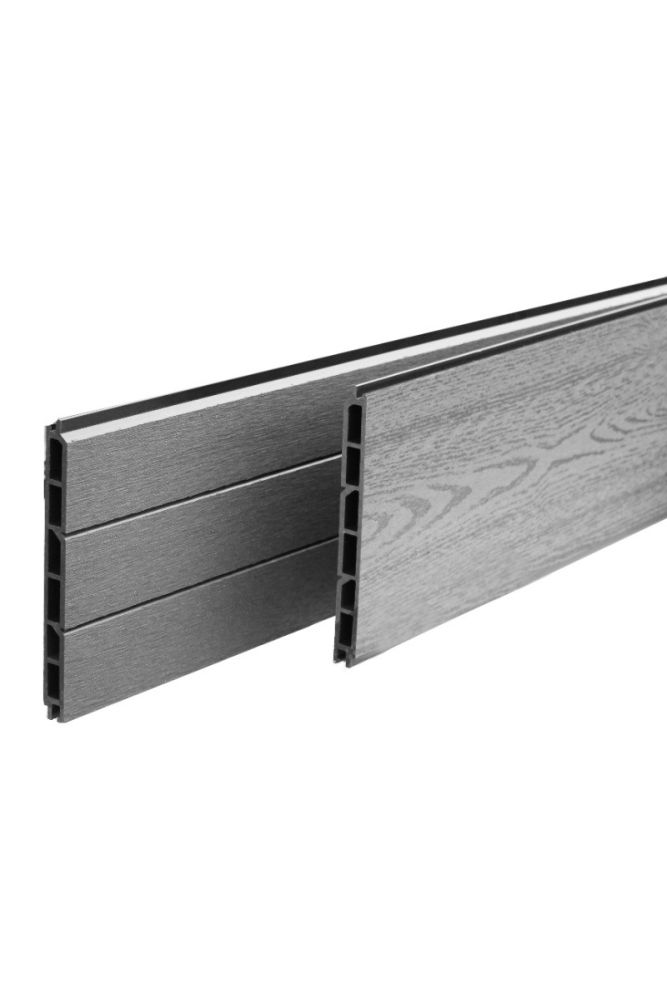 Do you have any questions about this product?
Our experts are here to help!
Silver Composite Fence Panel 205x20x1800mm
Features
Our New Silver composite fencing is the perfect low maintenance fence as it does not rot and does not need to be treated.
This fence is double sided so you can choose from traditional woodgrain or contemporary sanded slat board design.
Silver is a modern medium blue grey that gives a contemporary feel to any garden perimeter.

The perfect compliment to our 'Duo Composite Decking' 2.4m composite post can be either concreted 600mm into the ground or or fixed with a metal base post.

Required for a standard 6ft x 6ft space

- 1 x 2.4m Composite Post
- 1 x Post Cap
- 1 x Aluminium Fence Cover
- 9 x Composite Fence Panels

Please note that for a 4ft high fence it is recommended that you order 6 panels.